Stan Lindsey
Digital Consultant
Struggling To Grow Your Business?
Your time is valuable -- but you spend more time chasing payments, fighting systems or putting out fires instead of doing what you love.
You know you should be using the power of the internet to boost your business but where do you start? It's quick moving, complicated and not that interesting.
Imagine You Could Fix All That!
Imagine working smarter, not harder; your business running itself and the headaches fading away. Imagine having the time and freedom to focus on the parts that you love instead of the drudgery of "work".
We Have The Technology -- Its 2017, computers are everywhere and in everything! We have lightbulbs you can control with your voice, cars that drive themselves, even your fridge is hooked up to the internet. Every business is a Technology Business so it pays to be ahead of the curve.
Your Own Digital Consulant
Expert Advice --You have an accountant managing your money and a lawyer dealing with your contracts so why not a digital professional that will keep your business modern.
Just some of the things we can do:
💳

Leverage E-Commerce letting you take payments without doing anything at all

🏖

Set up Marketing Automation that makes your business work when you can't

📈

Configure Analytics giving you real data to act on

🛠

Develop bespoke applications so your business runs the way you want

💎

Create beautiful converting websites which intergrate with your systems

👨‍🏫

Content Management that positions you as an expert in your field
Ready to Start?
Are you prepared to take your business to the next level? Great! Schedule a short phone call and we'll get on the path to solving those problems.
Schedule Your Call Now!
Its Free!
The call is completely free (free like air) and there are no obligations. We'll briefly discuss your business, your goals and issues to point you in the right direction.
Frequently Asked Questions
What Happens Next?
After the initial phone call we'll have a better idea of how to move forward. The next step is usually a Rapid-Discovery or Roadmapping session.
What is a Rapid-Discovery Session?
A Rapid-Discovery Session is an up to an hour long focused conversation where we run through all the opportunities and issues your business is facing. We make sure we're a good fit for future projects and you'll receive valuable insights into how your business can grow.
Find Out More About Rapid-Discovery
What is a Roadmapping Session?
A Roadmapping session is a small-scale, low-risk project where we focus on your needs and work together to discover how to solve them in detail. This allows us to work together before committing to a larger project and gives you a roadmap of all the details to get your project started.
Find Out More Roadmapping
And Then What?
Its completely up to you. At this stage you will have some projects laid out and valuable insights into your business that you can take anywhere to get started with.
I'm not sure I even need help
Every business could be improved somehow, talking to an expert will at least keep you informed and up to date.
I've been burnt before
If you've been burnt before by developers that don't understand your business and don't get you results (or even completely disappear!) then have no fear. I aim to be a partner to your business as it grows; only taking on projects that solve real business problems and make a return on investment.
I have more questions
No worries, shoot me an email at [email protected] and I'll respond within one business day.
100% Money Back Guarantee
You heard that right! I'm so sure I can give you at least one good piece of advice that if you aren't happy after the Rapid-Discovery or Roadmapping session I'll give you your money back! How's that for service.
Wait, who are you?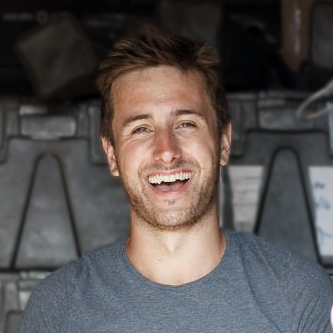 Wait, who are you?
I'm Stan, I've been a full-stack web developer and project manager for over 10 years providing solutions and project management to businesses who want to improve their systems and create a digital strategy.
Projects I've built include order management systems, email-automation scripts and e-commerce websites as well as managing projects such as Network & VOIP System Installations, Fulfilment Pipelines and Sales & Marketing Funnels.
Schedule Your Call!
Its the first step to modernising your business and solving your problems.
Schedule Your Call Now!
Limited Availablity!
I'm only available for a handful of consultancy calls a month, and they won't stay free for long. The sooner you book the sooner you can level up your business.